Every month on most of my other blogs, I extract solicitation information for upcoming comics and merchandise to showcase in a single post. I'll be handling this blog differently, in part because I don't really collect new Wonder Woman comics anymore. I'll go ahead and spotlight all the advance featured books here, with critical commentary, and save individual pieces of merchandise for their own separate posts.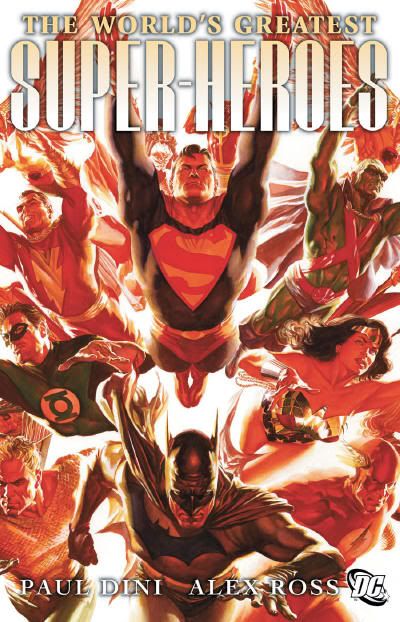 Wonder Woman
WONDER WOMAN #602
Written by J. MICHAEL STRACZYNSKI
Art and cover by DON KRAMER & MICHAEL BABINSKI
1:10 Variant cover by ALEX GARNER
J. Michael Straczynski's epic Wonder Woman tale continues! In this issue, Diana takes the battle for her heritage to the enemy and discovers that the war may be over before it's even begun! And she's on the losing side…
Retailers please note: This issue will ship with two covers. See the Previews Order Form for more information.
On sale AUGUST 25 • 32 pg, FC, $2.99 US
So last issue, Paradise Island was destroyed. Again. I've lost track of how many times that's happened in the current continuity, much less over the past seventy years. It just makes the Amazons look like they can't defend themselves, and basically shames all women everywhere. Meanwhile, Diana's in the underdog role. Again. Plus, Superman gets rising star Shane Davis, and Wonder Woman gets Don Kramer. You know, the fill-in guy they get when Jim Calafiore or Scott McDaniel have steady work. Has anyone ever assigned Kramer a book on purpose before? This new direction is full of lose.
THE WORLD'S GREATEST SUPER-HEROES TP
Written by PAUL DINI
Art and cover by ALEX ROSS
Between 1998 and 2003, Paul Dini, the Emmy Award-winning producer of Batman Beyond and The New Batman/Superman Adventures, joined forces with superstar illustrator Alex Ross (KINGDOM COME) to create six original graphic novels starring The World's Greatest Super-Heroes:
• SUPERMAN: PEACE ON EARTH
• BATMAN: WAR ON CRIME
• SHAZAM!: POWER OF HOPE
• WONDER WOMAN: SPIRIT OF TRUTH
• JLA: SECRET ORIGINS
• JLA: LIBERTY AND JUSTICE
Now, all six of these classic works are back in a new trade paperback that includes developmental art and more.
On sale SEPTEMBER 15 • 8.125"x11" • 400 pg FC, $29.99 US
Alex Ross' Wonder Woman creeps me out. She looks like a tranny with really obvious contacts.
BLACKEST NIGHT PORTFOLIO SET #1
BY VARIOUS ARTISTS
Painted cover art from the best-selling comics series Blackest Night is here and perfect for framing! Twelve prints painted by Rodolfo Migliari – including two collaborations with Ivan Reis and one with Dave Gibbons – printed on high-quality 4-color matte paper stock, collected in a 4-color folder and shrink-wrapped together. All 12 prints measure approximately 8" x 10" and are ready for instant framing.
The following prints are included in this set:
BLACKEST NIGHT: TALES OF THE CORPS HARDCOVER
BLACKEST NIGHT #5 VARIANT COVER
BLACKEST NIGHT #6 VARIANT COVER
BLACKEST NIGHT #7 VARIANT COVER
BLACKEST NIGHT: TALES OF THE CORPS #2 VARIANT COVER
BLACKEST NIGHT GREEN LANTERN HARDCOVER
BLACKEST NIGHT HARDCOVER
GREEN LANTERN CORPS #48
GREEN LANTERN #49 VARIANT COVER
GREEN LANTERN CORPS #47 VARIANT COVER
GREEN LANTERN #40 VARIANT COVER
BLACKEST NIGHT #4 VARIANT COVER
On sale January 26, 2011 * Portfolio* $29.99 US
As I said, I'll mostly avoid merchandise, but this is a set of prints with art from variant covers. The whole premise bores me too much to bother with later.
DC COMICS BLACKEST NIGHT 7 PIECE MAGNET CASE
The covers from DC Comics' best-selling Blackest Night mini-series feature on this set of 7 magnets, with characters such as Hal Jordan, Barry Allen, Wonder Woman, Star Sapphire, Lex Luthor, and Sinestro in their Lantern Corps guises.

Scheduled to Ship - July-28-2010
$29.99 US
Do you need any one of these, much less all seven?
DC COMICS Blackest Night 50Pc Keychain Asst
Which Lantern are you? Are you a Green Lantern with the strength of will? Are you a Red Lantern with the power of rage, a Blue Lantern with the inspiration of hope? Are you a Black Lantern who brings death, or a White Lantern who bestows life? The Lantern Corps of the DC Universe took center stage in the blockbuster Blackest Night series, and now you can carry your keys on a keychain that features the logo and a description of the power of your Lantern Corps of choice.
Estimated to ship in Jul-2010
$108.99
Like Wonder Woman, I figure I'd end up in the Star Sapphires, because I'm all about the love. Um, I do get to keep my penis, right?
Wonder Girl (Cassie Sandsmark)
TEEN TITANS #86
Written by FELICIA D. HENDERSON
Co-feature written by REX OGLE
Art by JOSÉ LUÍS & MARIAH BENES
Cover by JOE PRADO
Co-feature art by TED NAIFEH
1:25 "DC Anniversary" Variant Cover by MICHAEL ALLRED
"The Hunt for Raven" continues! The Titans have found their friend, but will the Wyld be able to let her go? More important, is Raven still their teammate — or has she become something greater than ever?
Plus, The COVEN OF THREE have found their answers, but restoring their world may not be a shared goal. How far will they go for ultimate power?
Retailers please note: This issue will ship with two covers. Please see the Previews Order Form for more information.
On sale AUGUST 25 • 40 pg, FC, $3.99 US
Is she going to start screwing Superboy, because I don't want to have to cover that book?
TINY TITANS #31
Written by ART BALTAZAR & FRANCO
Art and cover by ART BALTAZAR
Join all the super-people for a super birthday party at the Fortress of Solitude! This issue is going to be super…unless you count the room full of Brainiacs! Let's hope the Brainiacs don't ruin the party.
On sale AUGUST 18 • 32 pg, FC, $2.99 US
TINY TITANS: THE FIRST RULE OF PET CLUB… TP
Written by ART BALTAZAR, FRANCO & GEOFF JOHNS
Art and cover by ART BALTAZAR
Wayne Manor is overrun in this title collecting issues #19-25 of the Eisner Award-winning series! There are penguins in the tub and bunnies everywhere – they've even driven the bats out of the Batcave! Also includes a story co-written by Geoff Johns that hints at the events of BLACKEST NIGHT!
On sale SEPTEMBER 1 • 160 pg, FC, $12.99 US
I'm confident there will be no screwing here.
Wonder Girl (Donna Troy)
DC UNIVERSE LEGACIES #4
Written by LEN WEIN
Art by JOSE LUIS GARCIA-LOPEZ & DAVE GIBBONS and JOE KUBERT with SCOTT KOLINS
Cover by JOSE LUIS GARCIA-LOPEZ & DAVE GIBBONS
1:25 Variant cover by JOE KUBERT

The DC Universe moves forward and evolves when a new generation of heroes inspired and mentored by the Silver Age's greatest come together to fight the good fight. Robin, Kid Flash, Speedy, Wonder Girl and Aqualad – the Teen Titans hit the scene! At the same time, heroic humans without powers reunite to remember Sgt. Rock in a story by Joe Kubert!
Retailers please note: This issue will ship with two covers. Please see the Previews Order Form for more information.
On sale AUGUST 18 • 4 of 10 • 40 pg, FC, $3.99 US
How sad is it when the biggest thrill of this first month of solicitations is a Silver Age Wonder Girl drawn by Dave Gibbons? I don't even like that period of Titans enough to feel nostalgia.